OPERA Solutions reported its latest achivements in OLED research activities
OPERA Solutions reported its latest achivements on uderstanding of TADF-OLED degradation at the International Conference on Display technologies (ICDT) held on July 16-19, 2022 in Fuzhou, China.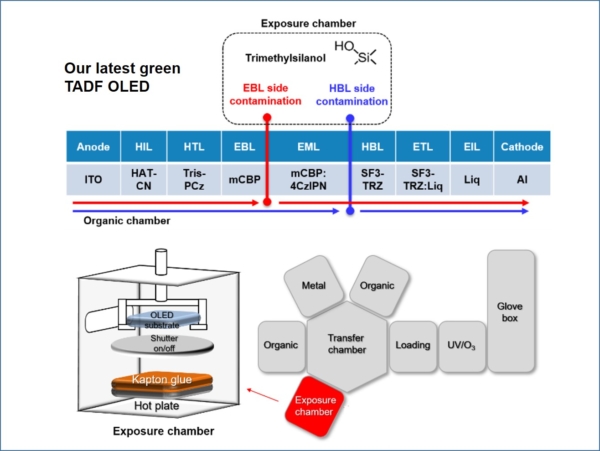 Contamination by external impurities during device fabrication have a non-negligible impact on the device lifetime, and we have previously studied such an impact due to a deliberate contamination of extrinsic impurities by using a customized exposure chamber. Achieving the results from emission zone analysis of the respective OLED along the direction of electric field, we have further extended the methodology to elucidate the OLED degradation mechanism by a depth profiling of the irreversibly degraded molecules utilizing time-of-flight secondary ion mass spectrometry (TOF-SIMS).  Furthermore, for a proper understanding of the mechanism, we discuss the impact of immobile charges in terms of electrical properties of the TADF-OLEDs.
OPERA Solutions is an innovation hub for soft electronics. By undertaking contract researches for industries, we help customers accelerate their product development and hence accelerate the launch of cutting-edge applications in the market.