Business ecosystem
OPERA Solutions take the lead in the business ecosystem of the high tech community to produce services of value to customers..
OPERA Solutions enable the community members to move toward shared visions and to find mutually supportive roles.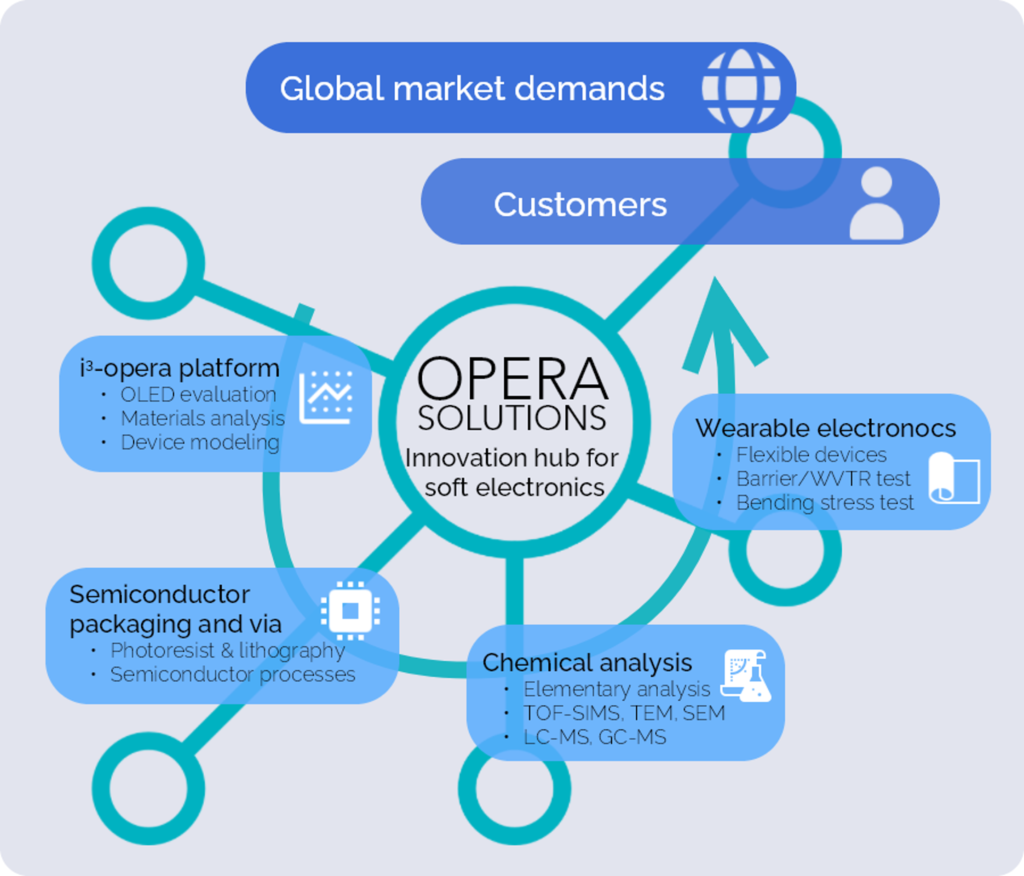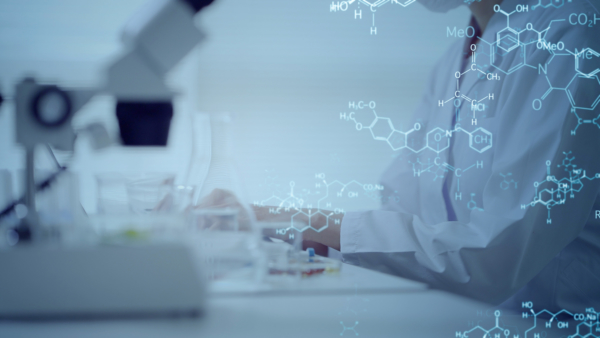 Experiencing the high class of R&D and qualification
We provide industry with a research platform of the highest reliability.
Our high-quality skills in process technologies enable prototyping of customers' products.
We are capable of designing state-of-the-art electronic devices for evaluation.
The results of the product evaluation and value-added analytical solutions are available for our customers.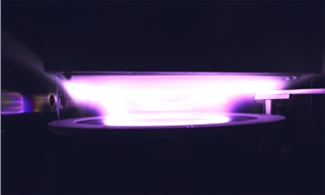 Process technology
UV lithography and micro-patterning
CVD thin-film encapsulation
Dry etching
Electroplating
Architectue design
Top emission OLEDs
Quantum dot LEDs
Emission zone simulation
Hybrid electronics modeling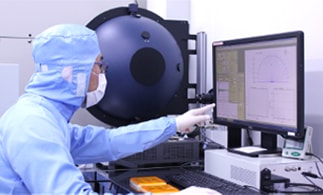 Characterization and ananysis
Gas/liquid-phase analysis
Impurity/byproduct identification
Device characterization
Lifetime measurement