Publication in Adv. Mater., Optimizing the Emission Zone using a Single-Emission Spectrum Technique
In Advanced Materials, we recently demonstrated record TADF OLED lifetime (measured 4500 hours to 95% brightness at 1000 cd m-2), which also featured 20% EQE. This was achieved by optically measuring where the light is emitted from (the emission zone) to several nm accuracy.
With this new method, one must only measure only the 0 degree emission spectrum (which is measured in all OLED labs already) and the layer n,k data.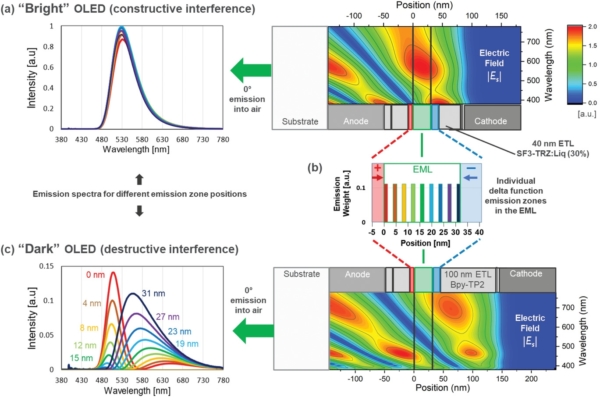 Thanks to the great collaboration of colleagues at imec Belgium and i3-opera Japan.
OPERA Solutions is an innovation hub for soft electronics. By undertaking contract researches for industries, we help customers accelerate their product development and hence accelerate the launch of cutting-edge applications in the market.