Kyushu University Press Release: Startup to bridge basic research and commercialization of organic electronics
A group including scientists from Kyushu University's Center for Organic Photonics and Electronics Research (OPERA) has launched a new company to support industry development of state-of-the-art products through contract research by leveraging knowledge and knowhow accumulated in the field of organic photonics and electronics.
Located in Fukuoka, OPERA Solutions Inc. will provide customers with model making and prototyping of soft electronics and accelerate customers' product development by pursuing the highest reliability to fulfill proof-of-concept and proof-of-value requirements.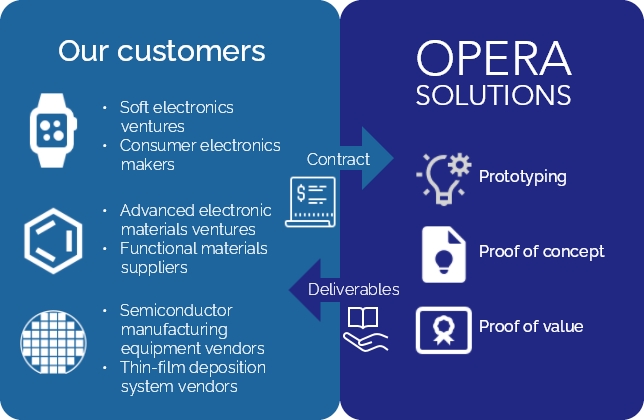 The startup is the outcome of the Program for Building Regional Innovation Ecosystem funded by the Ministry of Education, Culture, Sports, Science and Technology (MEXT), which was jointly performed by OPERA at Kyushu University and Fukuoka prefectural government since 2016.
"We are honored to announce the launch of OPERA Solutions, thanks to the support from MEXT, Fukuoka Prefecture and Kyushu University. We believe that OPERA Solutions will bridge the gap between basic research and commercialization," says Prof. Ryuichi Hayashi, Executive Program Director of Fukuoka IST.
OPERA Solutions will continue to collaborate with OPERA at Kyushu University and with i3-opera at Fukuoka IST, being an innovation hub to evolve the art of soft electronics for our future lives.