OPERA Solutions reported its latest achivements in quntam-dot light-emitting devices at IDW'22
We report first time the emission zone profile, the spatial distribution of the emission intensity along the direction of the applied bias, of a quantum dot light-emitting diode. The emission zone profile is correlated with the balance of n- and p-type currents in a diode, and the device efficiency and its roll-off behavior strongly depend on whether the emission peak is preferably distributed or concentrated at a specific interface. The emission zone profiling can thus provide us with clues for improving the performance of organic–quantum dots hybrid devices. See more details here.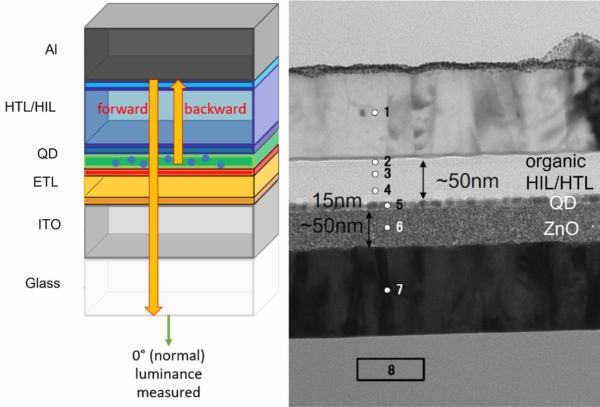 OPERA Solutions is an innovation hub for soft electronics. By undertaking contract researches for industries, we help customers accelerate their product development and hence accelerate the launch of cutting-edge applications in the market.